Project Location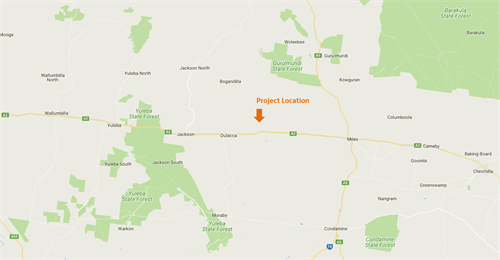 The project site is located approximately halfway between the small communities of Dulacca and Drillham in the Western Downs Region of Queensland. The project site is 250km west of Toowoomba and is located both north and south of the Warrego Highway.  
The site sits across approximately 8,000ha of farmland used predominately for cattle grazing and some cropping. The project will be able to effectively co-exist with the existing agricultural use of the land and will occupy less than 2% of the total land area.  
The site has excellent exposure to Queensland's wind resource making the site an ideal location for a wind farm.